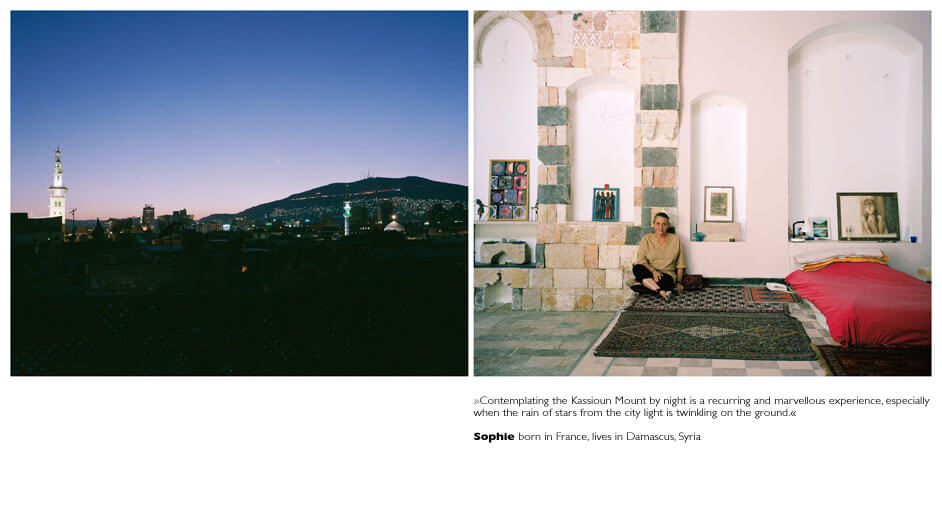 about the project
Replacement Migration – Make Yourself at Home (2009)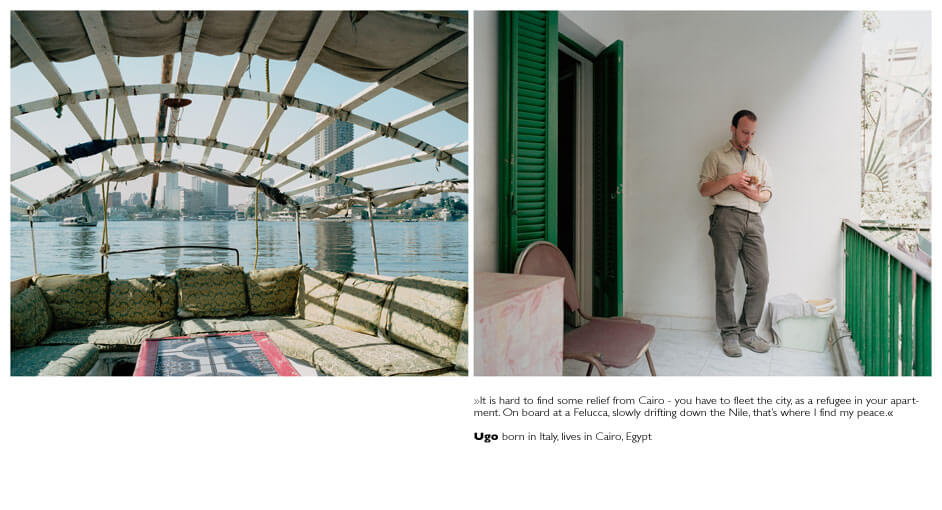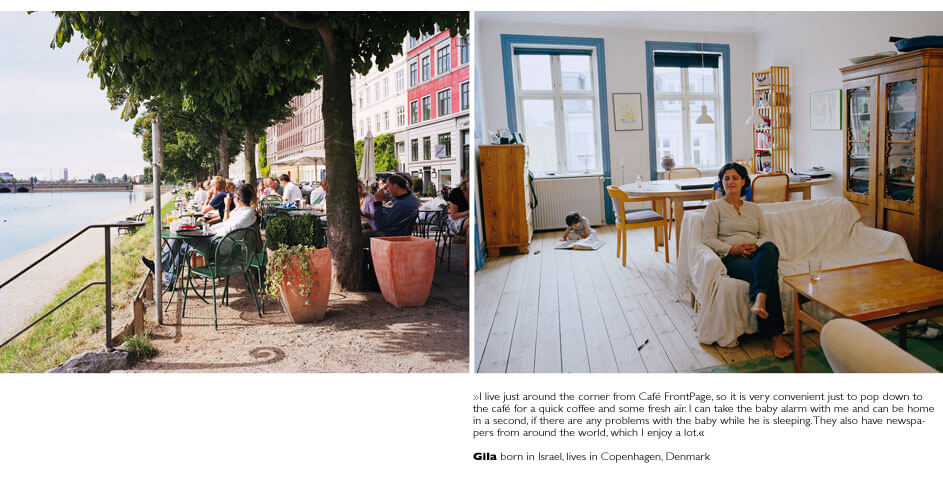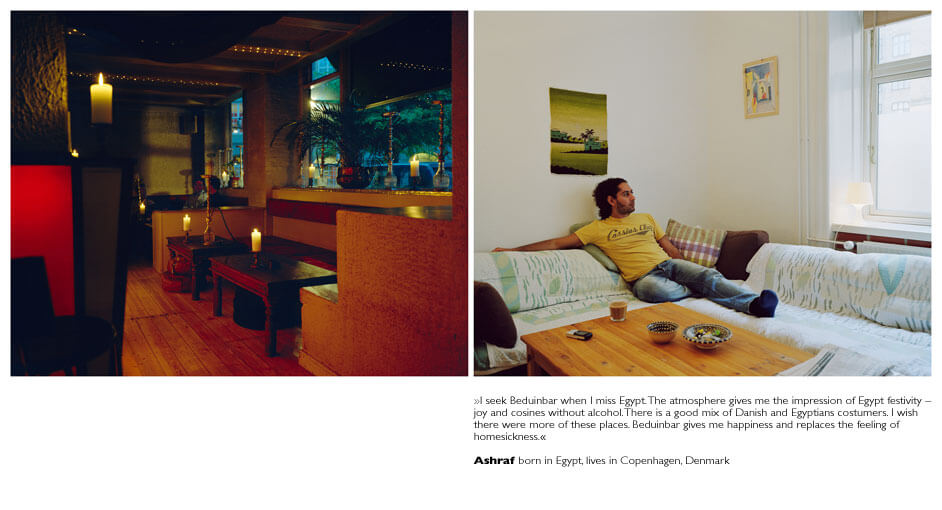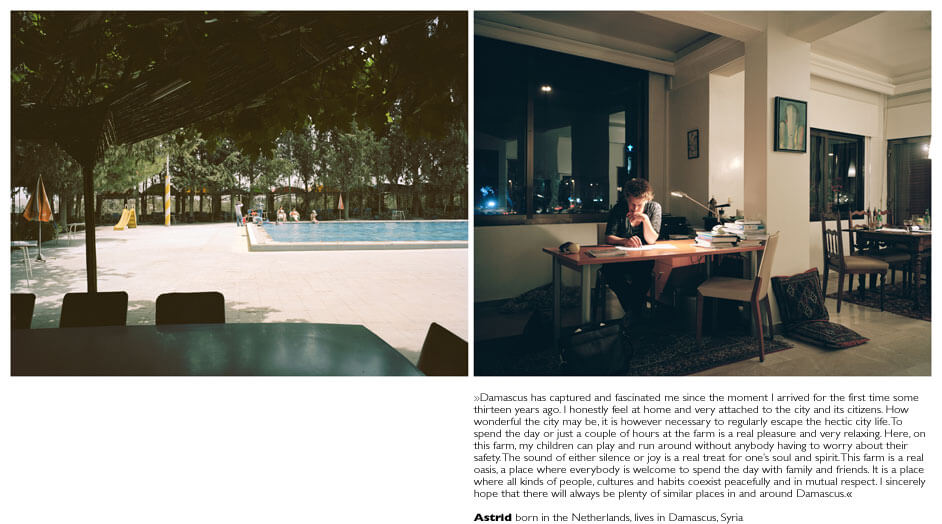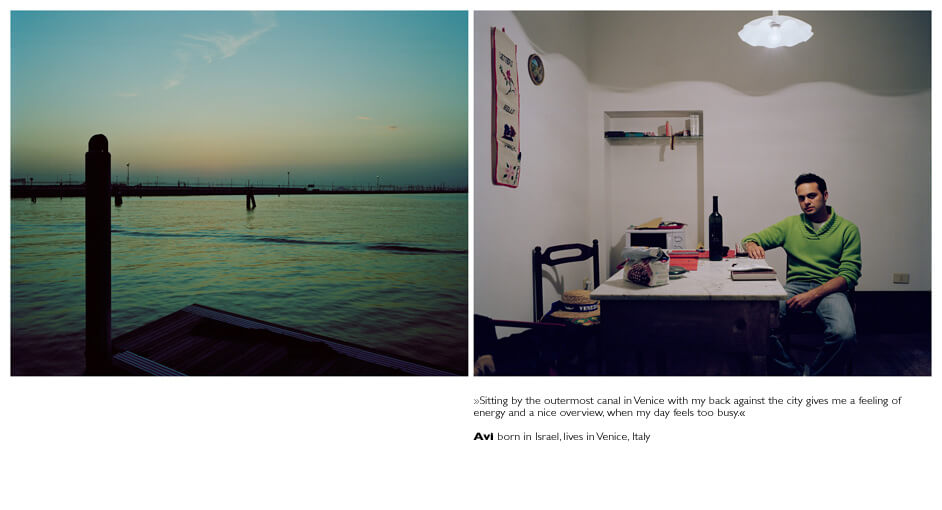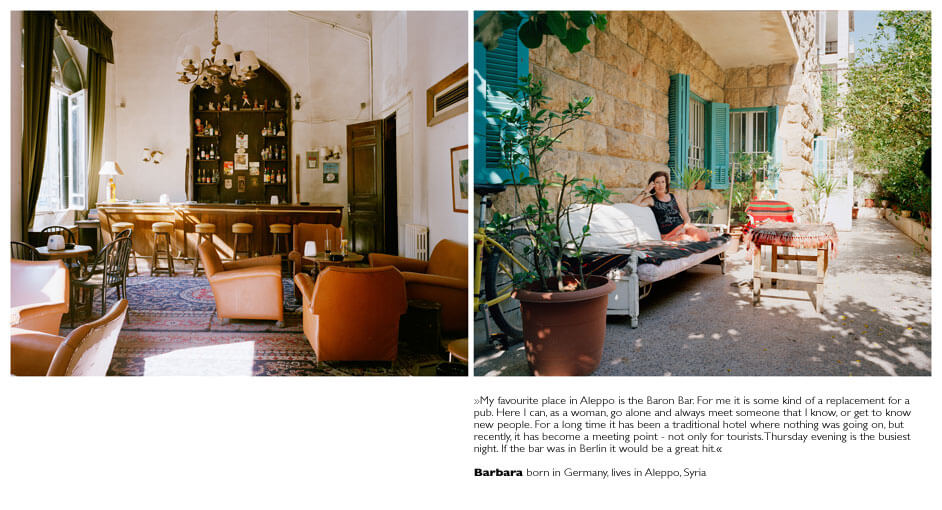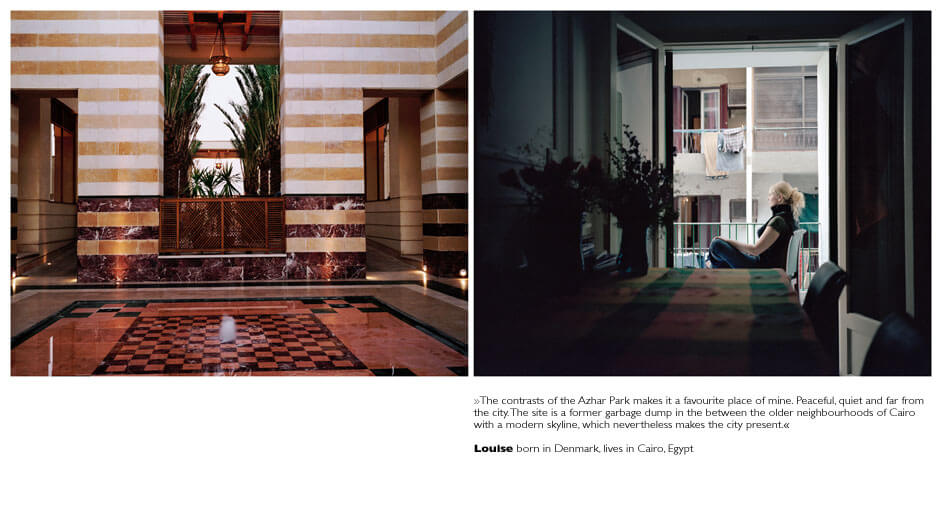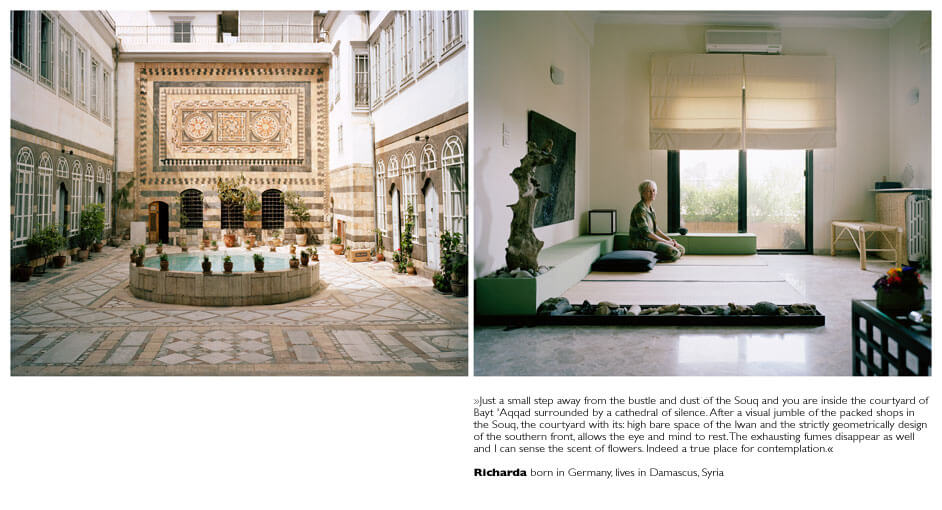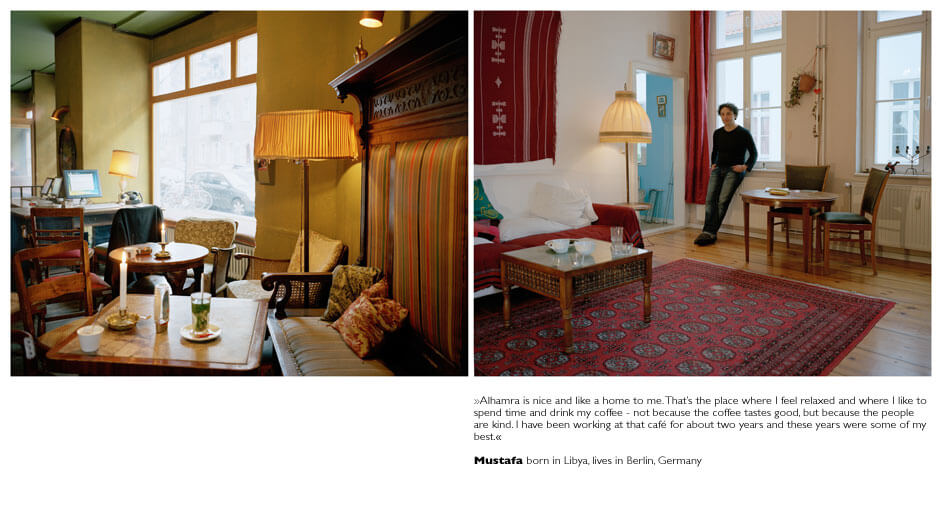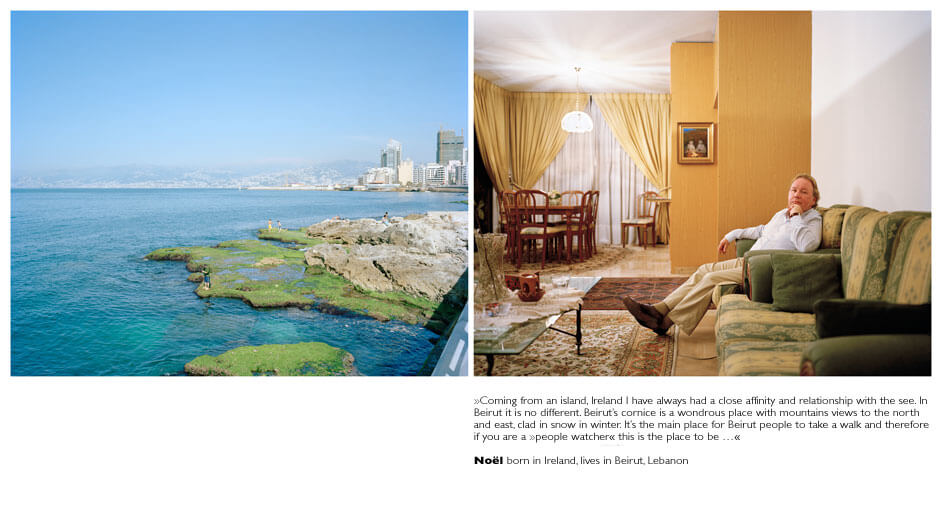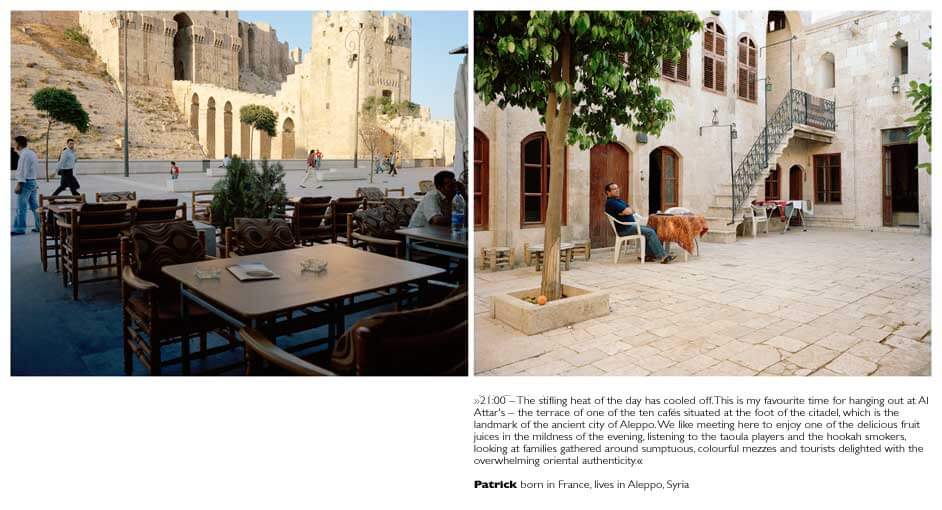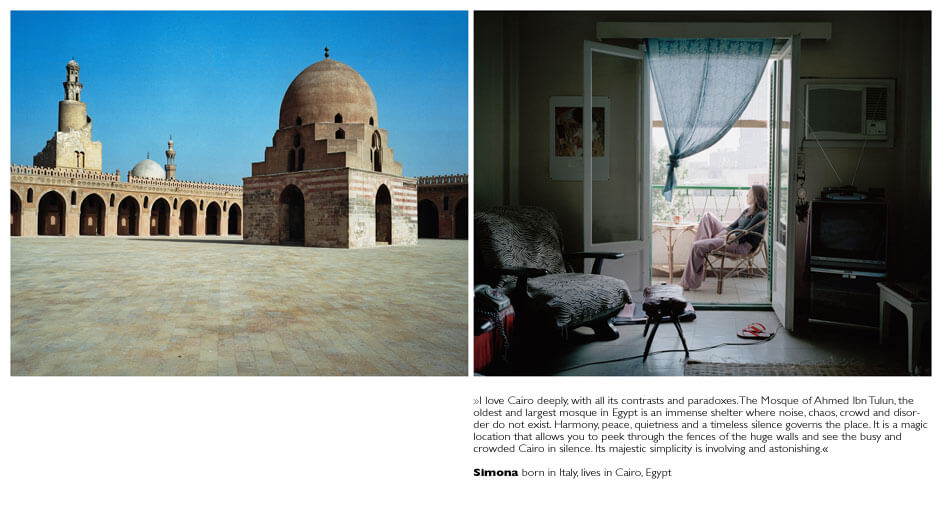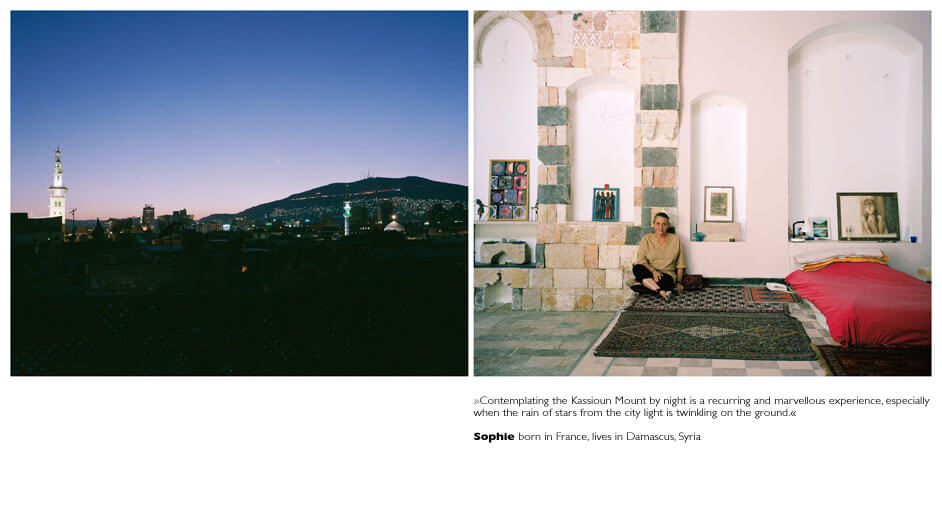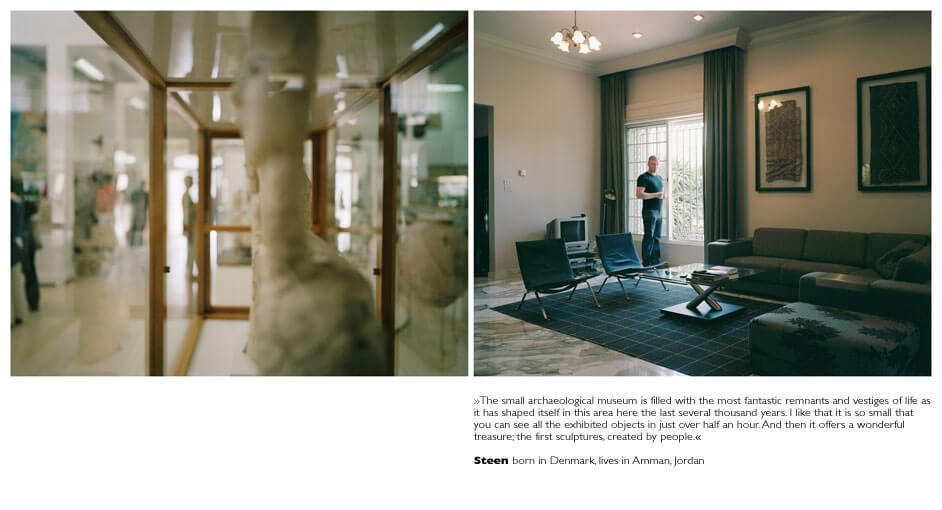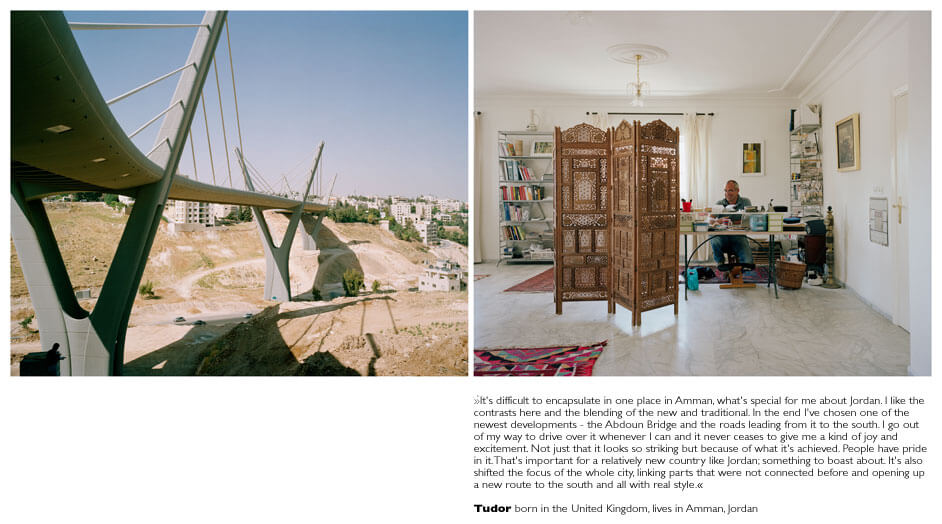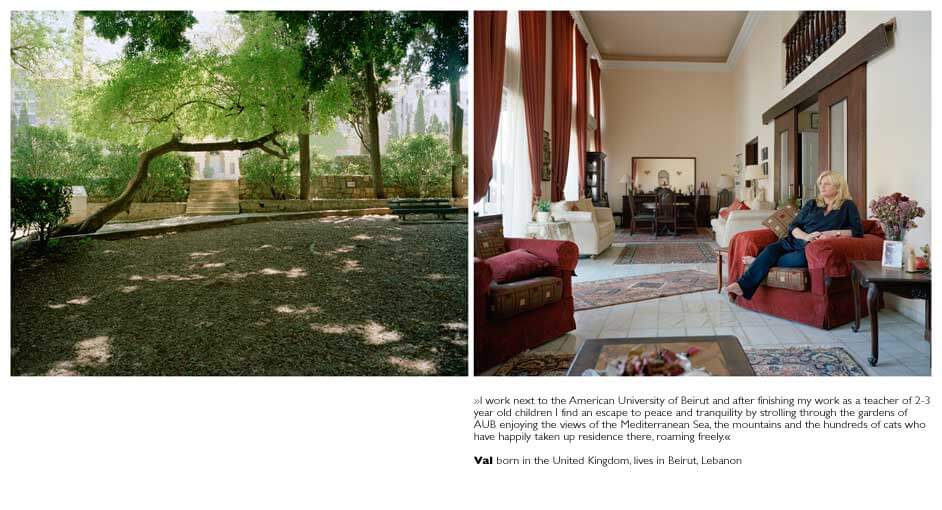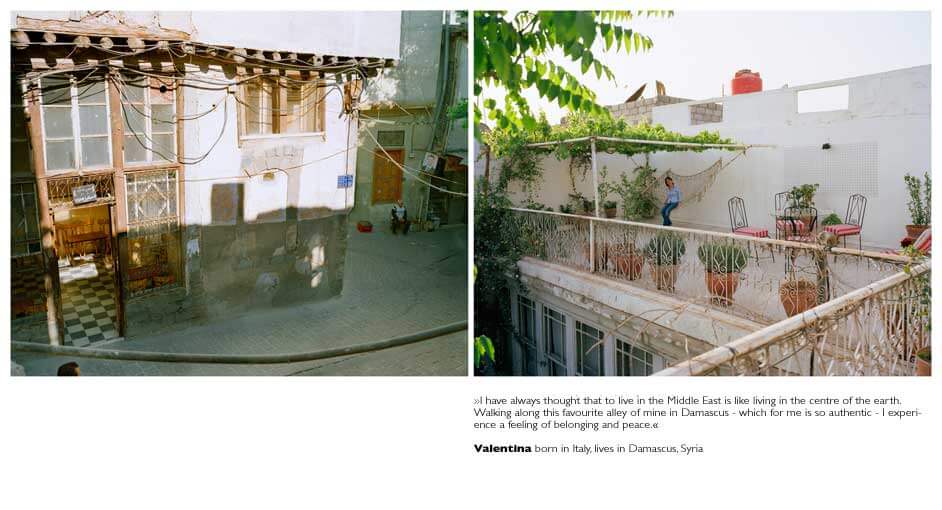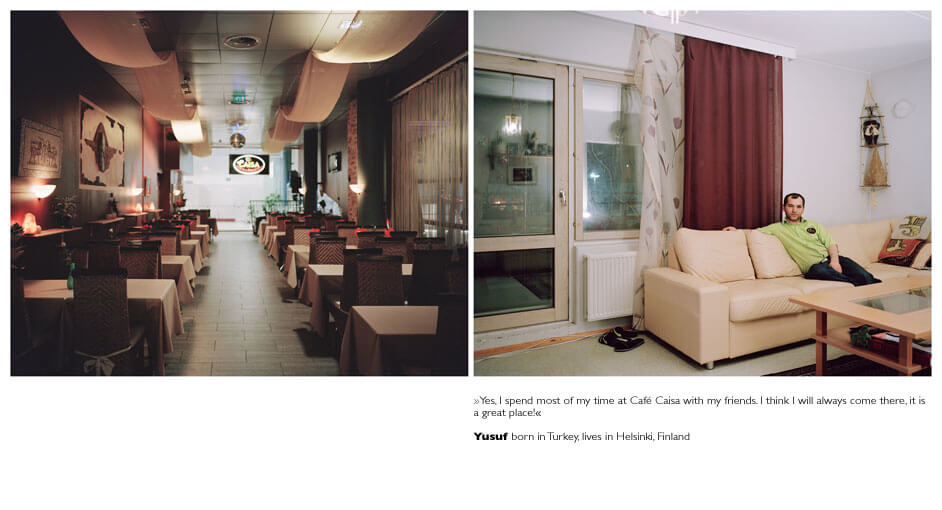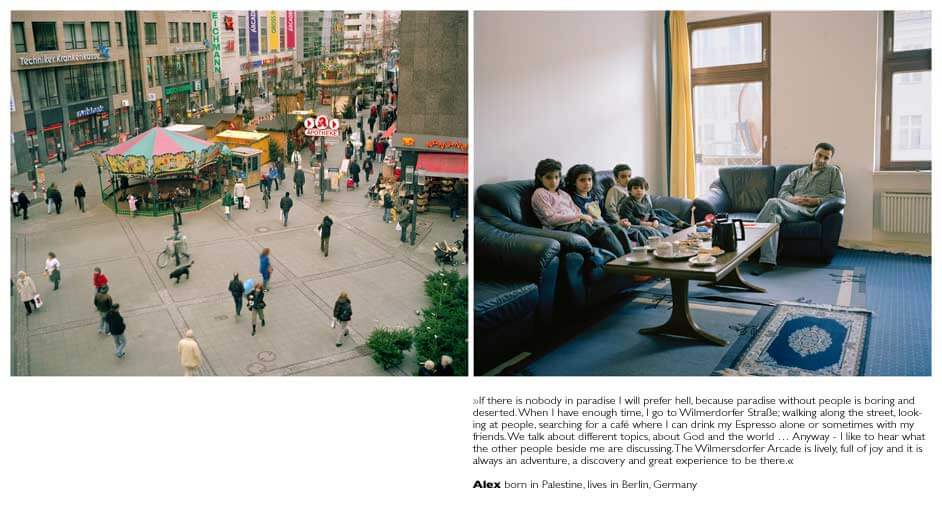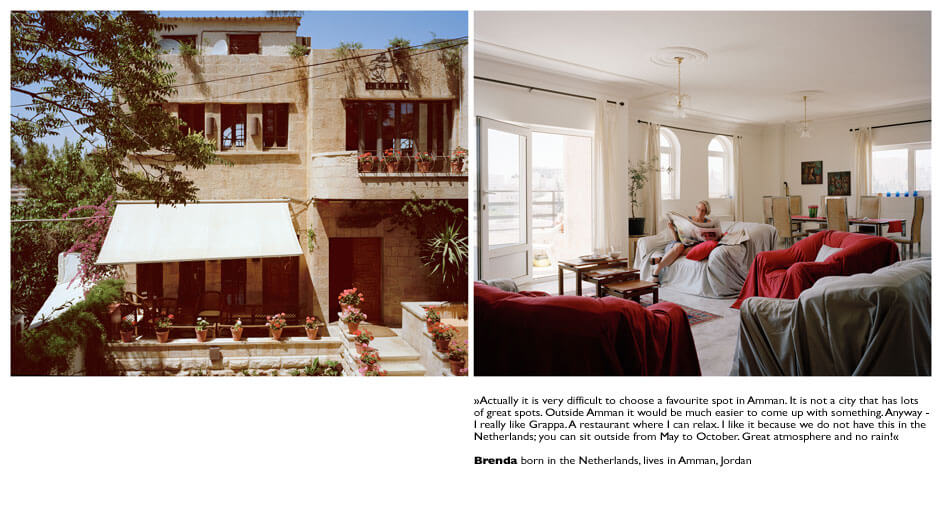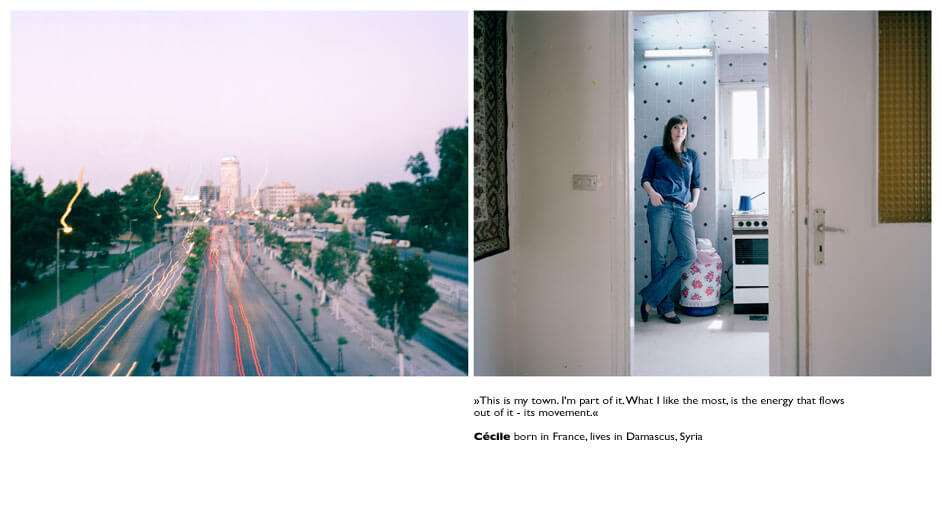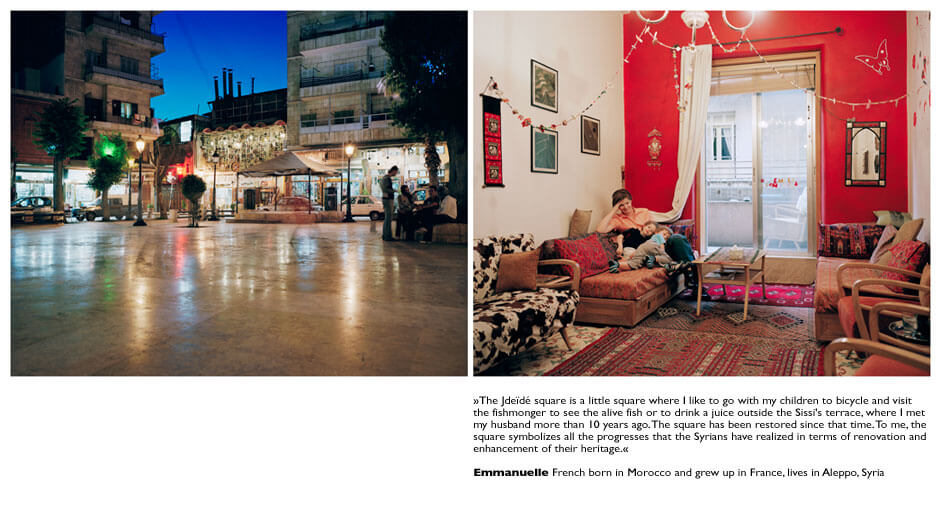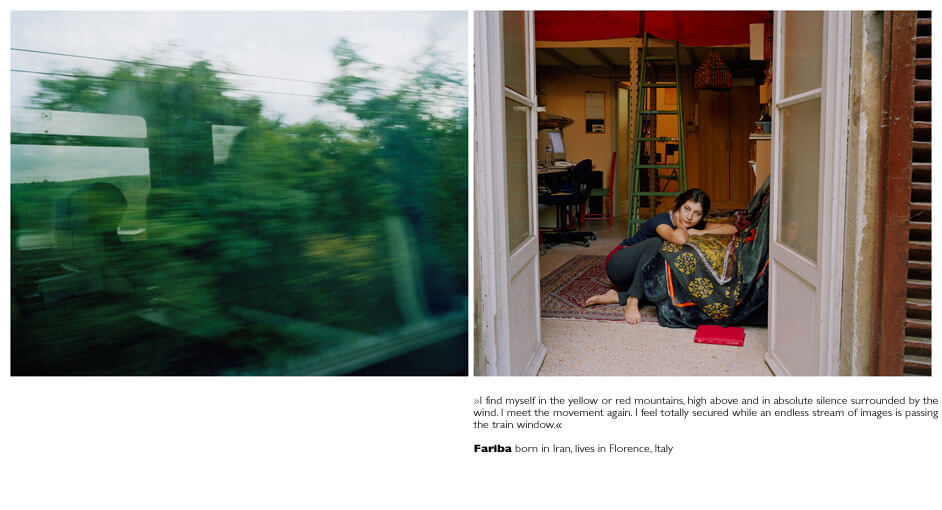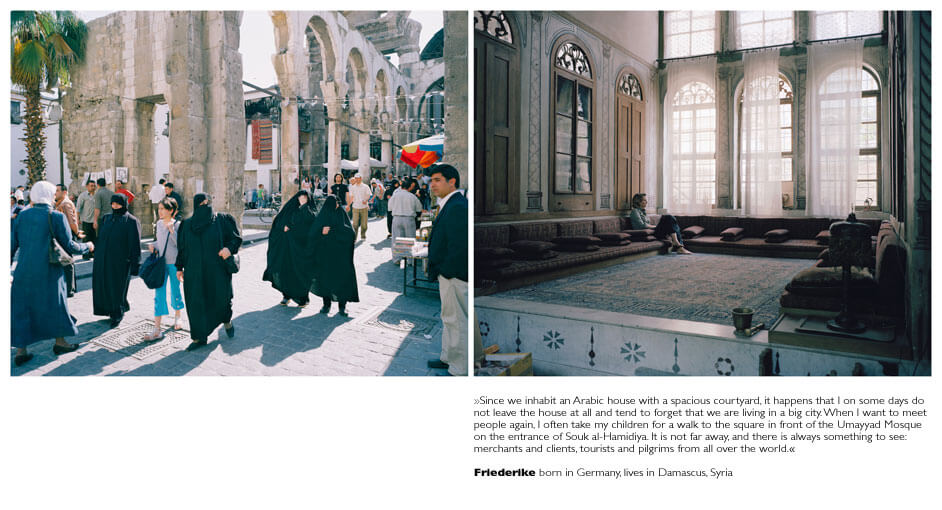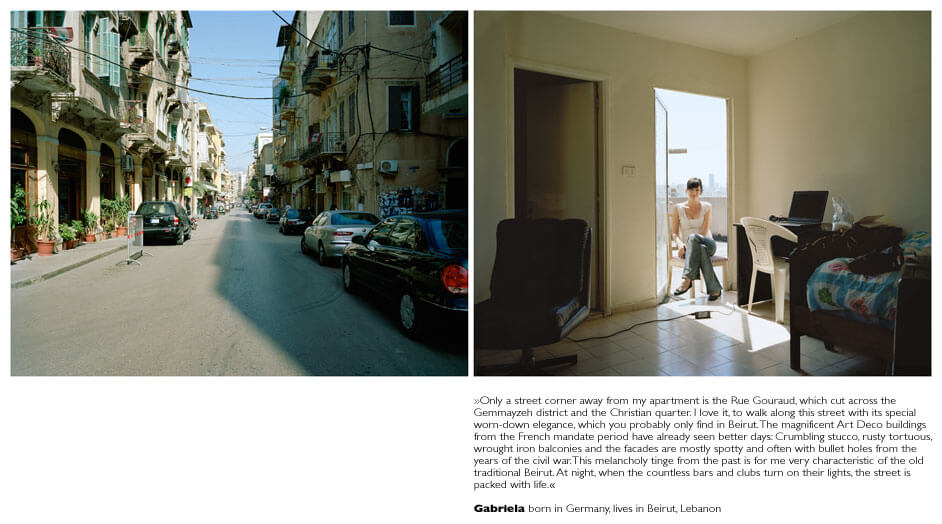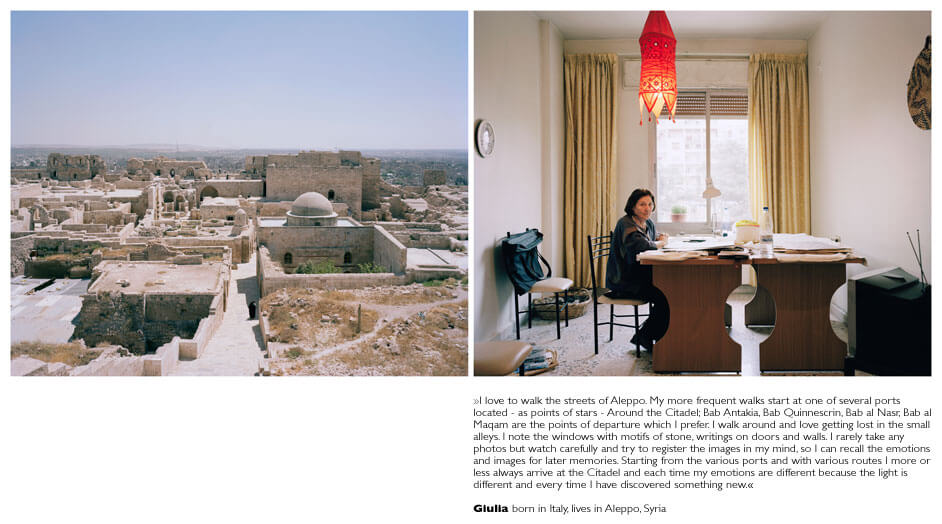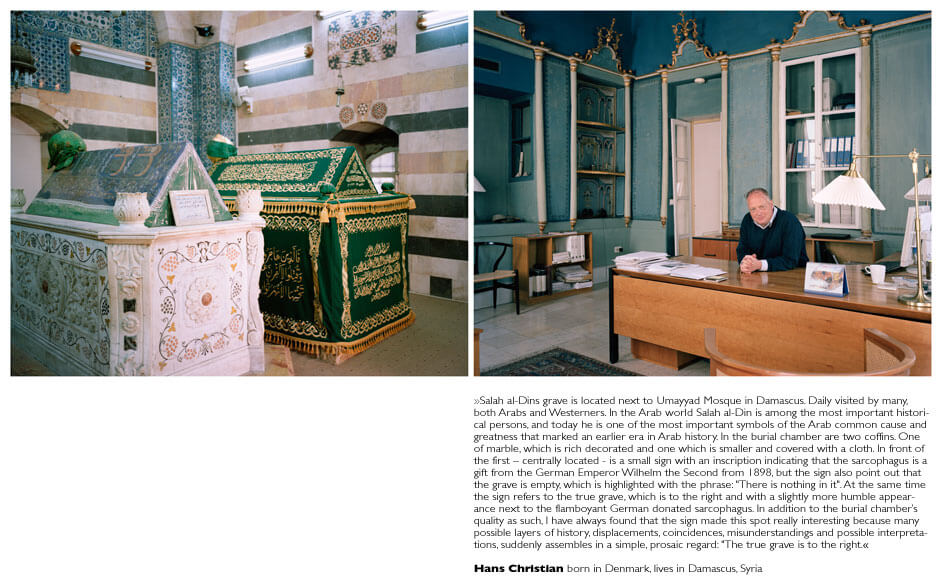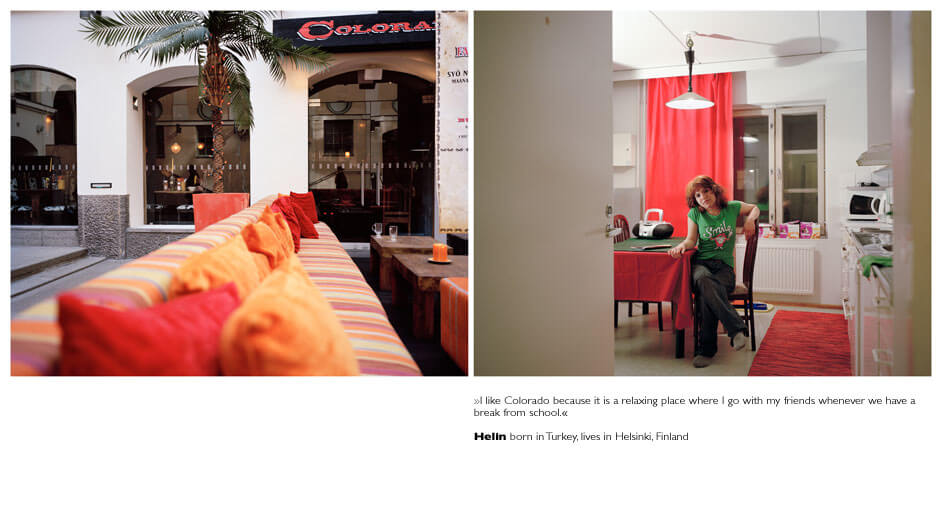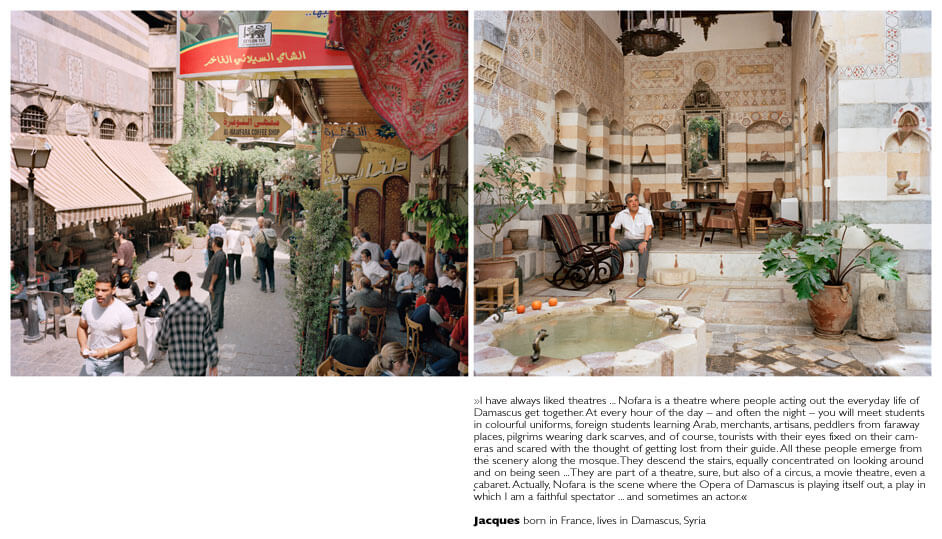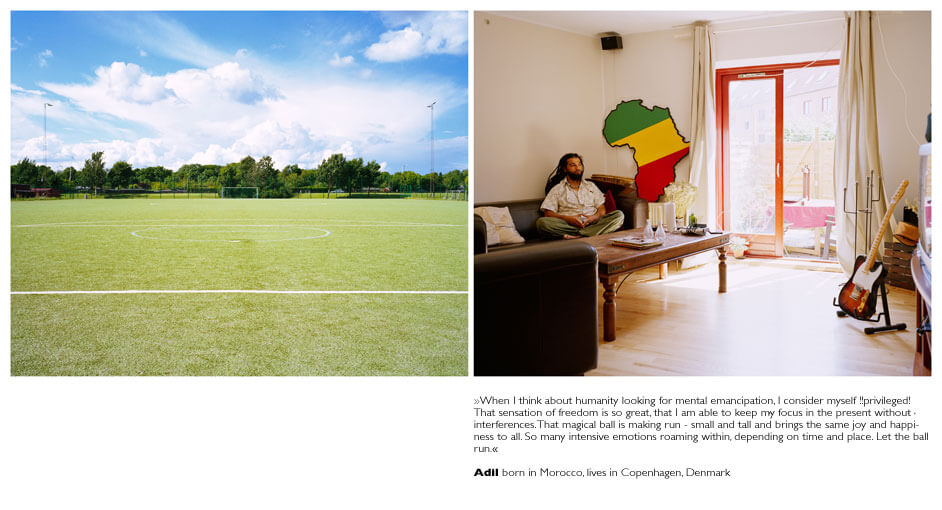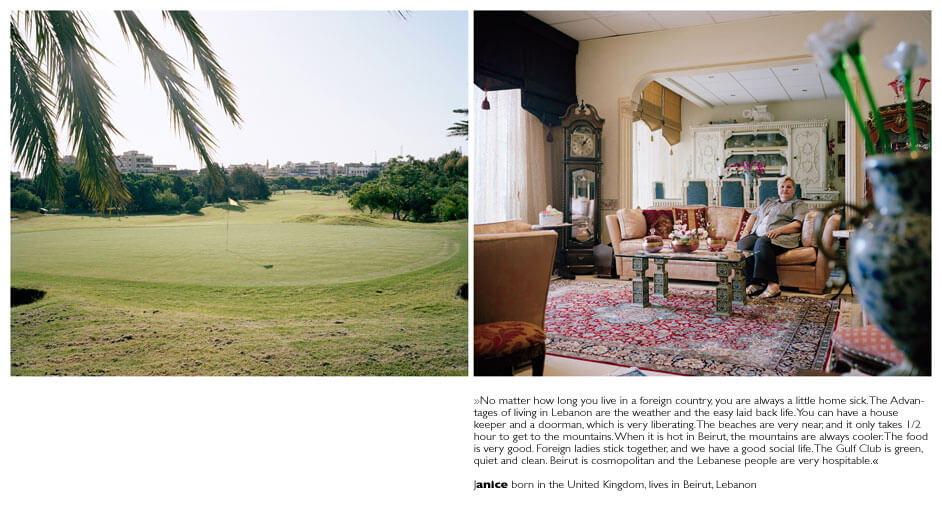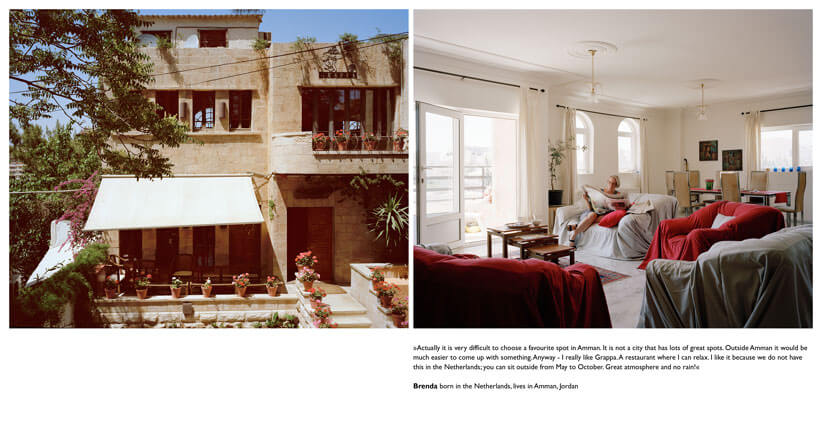 The project Replacement Migration are portraits from the 21st century focuses on the cultural transformation and exchange taking place when people move from one culture to another. With this exhibition, I want to elucidate changing identities and reflect on connections, differences and common dilemmas in the meeting between 'us' and 'them'. Through photo, text and sound I portray people from Europe living in the Arab world and people from the Arab world living in Europe.

The exhibition consists of 34 portraits of 'average' men and women aged 20-65. They represent 16 different nationalities and reside in 11 different major cities in the Middle East and Europe. All the participants have grown up in their country of birth, and because they have come to their new homelands as adults, they have brought their own cultural backgrounds with them.

Replacement Migration seek to stimulate reflection and curiosity in an attempt to view the experience of being a stranger from new angles or to challenge prevalent ideas about the familiar and the unknown. The work focuses on themes such as affiliation and cultural alienation, and they should be considered in light of the fact that we live in an age with new borders, new enemy images, new taboos and new frameworks of hospitality.
Show more
Om værket
Projektet Replacement Migration er portrætter fra det 21.århundrede og fokuserer på den kulturelle transformation og udveksling, der finder sted, når mennesker flytter fra én kultur til en anden. Med udstillingen ønsker jeg at belyse identitet under forandring og reflektere over sammenhænge, forskelligheder og fælles dilemmaer i mødet mellem "os" og "dem". Gennem fotografi, tekst og lyd skildrer jeg mennesker fra Europa bosat i den arabiske verden og folk fra den arabiske verden bosat i Europa.
Læs mere
afterword
By Malene Nors Tardrup, 2013
In light of the Arab ' spring ' and especially of the long civil war in Syria, my studies and experiencer of places in the Middle East has undeniably been put in a strong perspective that was not in sight when I was working on the Replacement Migration project from 2005-2009. Since then, the political situation have changed radically in the Middle East.
Show more
efterord
af Malene Nors Tardrup, 2013
I lyset af det arabiske forår og især af den lange borgerkrig i Syrien, er mine undersøgelser og oplevelser af steder i Mellemøsten unægteligt blevet sat i stærkt perspektiv, som ikke var til at øjne dengang jeg arbejdede pa? Replacement Migration projektet i perioden 2005-2009. Siden da, har den politiskesituationen i Mellemøsten ændret sig radikalt.
Læs mere
exhibitions
Replacement Migration – Make Yourself at Home (2009)
overgaden – museet for samtidskunst
immigrantmuseet
podcast
En Anden Verden – Radio 24syv, 4. juli 2016, af Ea Ørum: I fem år besøgte hun europæere, der havde immigreret til Mellemøsten, og omvendt. Hun rejste som en nomade og portrætterede "det fremmede". Malene Nors Tardrup er billedkunstner og begyndte sit projekt i Cairo i 2005 lige efter Muhammedkrisen. Under sit projekt Migration Replacement oplevede hun, at det, som hun var blevet fortalt, hun skulle frygte, modstanden, hadet til danskerne – ikke fandtes. Den ikke-historie fandt hun også ud af var svær at fortælle, for historien om, hvor farligt det hele var, syntes folk var mere spændende.
about the book
Replacement Migration – Make Yourself at Home (2009)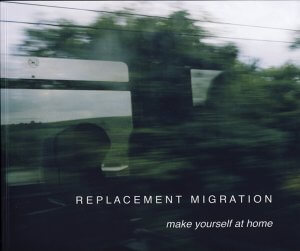 A living room is not just a living rooom. The aesthetics of displacement
By Marie Bruun Yde
An empty mosque courtyard and a woman on a balcony, as seen through a nonchalantly decorated room. A golf course and a woman in a living room with Oriental patterns on the furniture and the carpet. A bar crammed with things and people and a man in a sparsely furnished room, the walls almost bare. A carousel on a square and a family in a living room with carpets on the floor and big sofas. A museum with glass cases and a man in a correctly stylish black-and-white living room.
Show more
En stue er ikke bare en stue. Deplaceringens æstetik
Af Marie Bruun Yde
En tom moskegård og en kvinde siddende på en balkon set igennem et nonchalant indrettet værelse. En golfbane og en kvinde i en stue med orientalske mønstre på møbler og gulvtæppe. En bar fyldt med ting og mennesker og en mand i et sparsomt møbleret værelse med næsten nøgne vægge. En karrusel på et torv og en familie i en dagligstue med gulvtæpper og store sofaer. Et museum med glasmontrer og en mand i en stilig sort-hvid dagligstue.
Læs mere
Three seedlings
By Kristina Valborg Valberg
There are three seedlings that stick out of the ground and twine together when looking Malene Nors Tardrupís photograph of Rajah and her kitchen garden. The migrants in Malene Nors Tardrupsí portrait series Replacement Migration – Portraits from the 21st century have all been portrayed both in their homes and in their favorite public or outdoor place.
Show more
Tre spirer
Af Kristina Valborg Valberg
Der titter tre spirer op af jorden og væver sig sammen, når man ser på Malene Nors Tardrups portræt af Rajah og hendes urtehave. Immigranterne i Malene Nors Tardrups portrætserie Replacement Migration – Portraits from the 21st Century er alle blevet fotograferet i deres bolig samt på det offentlige eller udendørs sted, de holder mest af i deres nye hjemland.
Læs mere
Replacement Migration
By Phillipa Mishlawi
When Malene approached me to participate in her project "Replacement Migration" and explained the reasons behind it I was in a way propelled into thinking deeply about what had drawn me to remain in once place for so long. I moved to Lebanon 33 years ago knowing very little about it, but had noticed that when anyone in the 1970s mentioned Beirut, they would get this dreamy faraway look in their eyes.
Show more
Replacement Migration
Af Phillipa Mishlawi
Da Malene spurgte mig, om jeg kunne tænke mig at deltage i Replacement Migration, og forklarede mig baggrunden for projektet, slyngede det mig på en måde ud i nogle dybe overvejelser omkring, hvad der egentlig havde fået mig til at blive boende det samme sted så længe. Jeg flyttede til Libanon for 33 år siden stort set uden at kende noget til landet. Dengang i 1970\'erne havde jeg bare lagt mærke til, at folk altid fik et drømmende, fjernt udtryk i øjnene, hvis de nævnte Beirut.
Læs mere